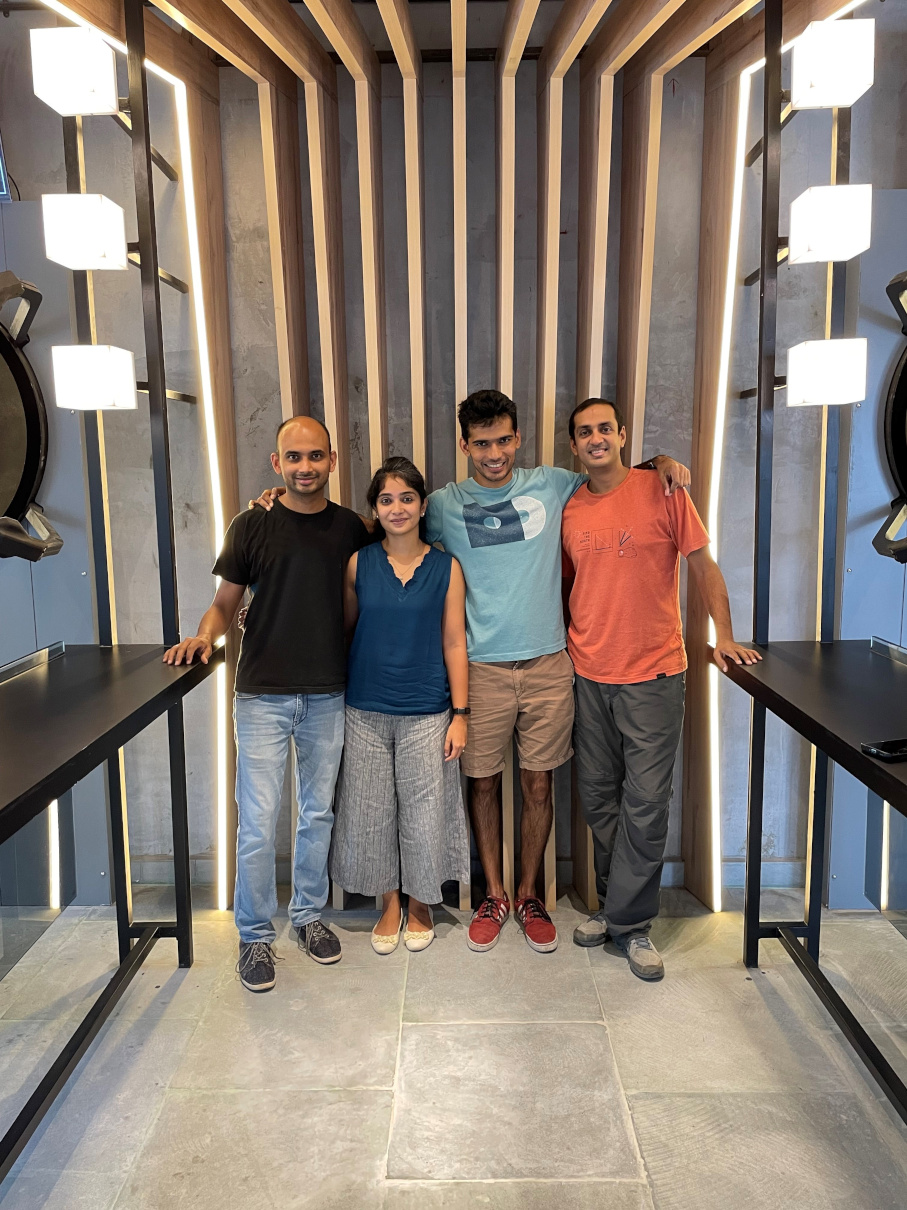 The founders are friends first and foremost who have known each other for over a decade and are looking to bring some of that spirit into K-OS.
Arun Devadas
Arun is from Bangalore and has spent 10+ years travelling around the globe as a management consultant, while being inspired by cool new social entertainment concepts popping up everywhere. He plays cricket, badminton and catan. But his favourite pastime is running – in the sun, in the rain, it doesn't matter. He believes he has the best job in the world – designing games!
Aditi Rao
Aditi is from Hyderabad and has spent a decade in Marketing and Loyalty roles. She plays all kinds of board games and is a true foodie. She has created a truly immersive experience at K-OS focusing on sight, smell, sound, taste and touch! You may find her often with a camera waiting to capture that epic moment!
Nithin Jaganathan
Nithin is a geek from Coimbatore. Things like machine vision and machine learning (that put most people to sleep) keep him up at night. He plays badminton and likes to head out on his roadie bike on early morning rides. He has helped remove the stress out of gaming with seamless, people friendly interfaces, so you can just focus on winning!
Anirudh Vijayaraghavan
Anirudh is from Bangalore and is an experienced operations boss, having helped Swiggy grow from 4 to 500 cities. He plays football and follows Arsenal with a passion, having been known to set alarms for 2 AM to watch them play. He will drive day-to-day ops at K-OS, building on his experience leading West and South India Operations for Swiggy.
---